Jun 21, 2013
Happy Happy Friday friendies! One of my favorite blog buddies,
Betty
, usually partakes in this smiley little Friday linkup and her post today just inspired my own upbeat-ed-ness. These items are making me smile today:
1. North West
Nope, I don't mean the diagonal direction between north and west. Nope, I the region where aforementioned bloggy friend lives. That's a first and a last name, people. It's true. Kim K and Kanye have named their baby NORTH WEST.
weeks
years. Gah, that's such a dumb thing.
2. Baby Shower this weekend!
I'm co-hosting a super fun baby shower for one of my best buddies ...
3. Baking Success
This week I made a test batch of a
new scratch recipe
for strawberry cupcakes. I sent them to work with the Ginger and they were a smash hit:
4. The little nugget is visiting this weekend!
I #TBT-ed this of us yesterday (
follow me on Instagram
)...
5. House Progress
The Ginger and my new place is actually kind of coming along. Since I work from home, I feel like all I do is sit around her all day and obsess over all the projects/items I want to get done. He would say that's definitely what I do. We kind of crushed it this week, so I'm feeling TONS better about it all. He really has the patience of a saint. I owe that guy lots of beers this weekend for not melting down on me.
That's all. Can't wait for the weekend!
Linking Up: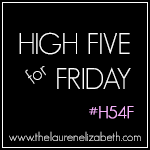 Also, pretty please with sugar on top (and since Google reader is going aways soon), follow me here: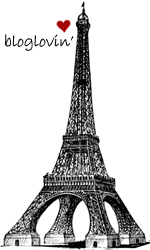 Archive