May 6, 2013
Happy Happy Monday! It's a brand new work week and I'm psyched that I have a short week this time around. Wednesday I'm headed up to DFW to work and attend the little nugget's big college graduation extravaganza! Woo hoo! It's really weird she's going to be out of college. What the heck happened?
Anywho, this weekend me and two of my oldest and favoritest friends rendezvous-ed down in San Antonio to catch up, enjoy the River Walk, and Cinco de Mayo our little buns off. The really absurd part, we are all named Casey! Though, one person spells it K-AY-C-E-E, still counts! A couple of shots fromt he weekend:
Blue margaritas...mmmm. Probably haven't opted fo the blue kind since we first met in 2004ish. Still lethal and delicious.
Pink house and half off brunch booze? Don't mid if we do.
Daytime relaxing on one of the most perfect days. The Caseys got sunburnt and silly. #victory
It was a great time for us to just be alone, girl talk and re-acquaint with old college buddies. I loved, loved it.
On to your regularly-scheduled
Blog Every Day
In May...
Day 5: If you couldn't answer with your job, how would you answer the question, "what do you do"?
I've we're being honest, I've been thinking about this question since I started this little bloggy challenge last week and have had a hard time coming up with a great answer. That makes me all existential and wondering if I should be doing more with my life. The answer to that is probably yes. So, while I figure that out (thanks alot, blog world), I've decided to just share a couple little remarks on how I spend my time...
I work.
Though we aren't talking about jobs, I'm a communications consultant. Sometimes I love it, sometimes its a total snooze.
I love a poodle.
Really, a dachsund baby too. Chuy is one the things I'm most proud of in life. I've trained him, kept him healthy (with a few setbacks along the way) and loved the crud out of him in the almost five years I've had him. Here are the two princes:
I cook.
I love, love to bake and cook for friends. Though I don't think I'm totally the best at it, I get alot of peace and enjoyment out of spending time in the kitchen figuring out new things.
See some recipe faves here.
I've been a little bit off of this hobby recently because I'm not a real big fan of my kitchen. Though soon I'm moving into a new place and cannot wait to get back into it.
I have fun with friends.
My friends are one of the most important things in my life. Having moved through a few different friend chapters in my life now, I recognize how important it is to surround yourself with smart, caring, funny and reliable people. They're the family you choose. Here are a few of my top beeotches celebrating my birthday:
I have the Ginger.
Without getting too crazy sappy on you, he's the best. I think there are some really exciting things ahead of us, but I don't want to get ahead of ourselves. For now, I just keep focused on sharing giggles and new adventures. Trust me, there are alot of giggles:
I explore Austin.
I'm so grateful to live in a city rich in culture, food, scenery, activities... everything! I hope I get to stay here for a long time, it seems to suit me very well. It's getting more expensive and crowded every year, which makes me pout a little, but also motivates me to just really buckle down and make it my home. Here's one of my favorite spots, Lake Austin:
Seeya tomorrow!
Linking Up all over the place today: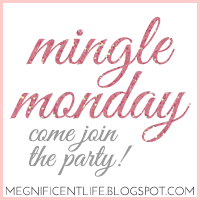 Archive