May 5, 2013
First and foremost...
I'm still in San Antonio today Cinco-ing it up, but that won't be interrupting this uncharacteristic commitment streak for me:
See the prompts here.
Day 5: Blogger Crushes
Publicly profess your love and devotion for one of your blogger friends. What makes them great? Why do you love them?
Here are two blog lovahs that I cannot get enough of. They're both sweet dog lovers and semi-foodies. I might have a type, people.
Jenn @ Going the Distance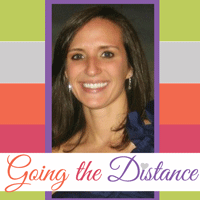 Check her out here.
Jenn's blog is a great little mix of recipes, great Pinterest finds, recent life happenings and random thoughts. She's uplifting, happy and just a regular gal. She's been on a recent recipe kick and freaking everything she posts looks delectable. I need someone to pre-screen most Pinterest things for me and I'm a lucky gal that she does! Let's not even mention that she always gives me sweet and day-brightening comments on my posts.
Betty @ Northwest Betty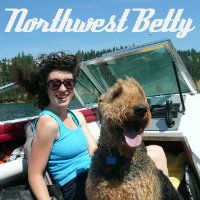 Check her out here
.
Betty is also a bloggy ray of sunshine in my work day. Her husband, named "Cowboy" on the blog is a chef and they seem to always be getting into trouble in the kitchen.. the good kind of trouble, the really good kind. She posts about their restaurant, home fixing upping, travel and weekend adventures, which always appear to be a little slice of heaven. She always reminds me to be thankful for all the beauty around me, and I need that.
There are lots more of you that I love and am so thankful for, I'm looking at you, Megans. Yes that's plural Megans. Love these ladies too:
Megan @
Living the Simple Life
Meg @
Meg O. on the Go
Meg @
Life of Meg
Enjoy your Sunday!
Archive