Feb 22, 2013
And how about a little end of the day link-up action? Don't mind if I do. This weekend is the much anticipated (well, for me at least) Academy Awards.
The red carpet arrivals might be my favorite part. I usually watch on E! via DVR an hour or so after it starts. Fast forwarding is by far the best way to get through it, there are lots of boring parts (
In fact, the ability to fast forward has kind of revolutionized my awards season experience
). Anyway, I thought this was the perfect little link up for this Oscar weekend!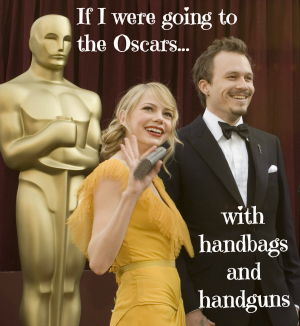 If I were going to the Oscars ...
I'd most definitely copy the hell out of this:
I've been swooning over this entire outfit since
she wore it in 2009
. If I got to hit the red carpet, I think I'd definitely go with black. Let's just dream for a second that I could ever, ever pull off that sweetheart neckline, which is my favorite part I think.
I'm also just crazy in love with the emerald jewelry:
Ugh, Angelina Jolie really, really is the best.
Ass for hair and makeup, I'd go with something like this: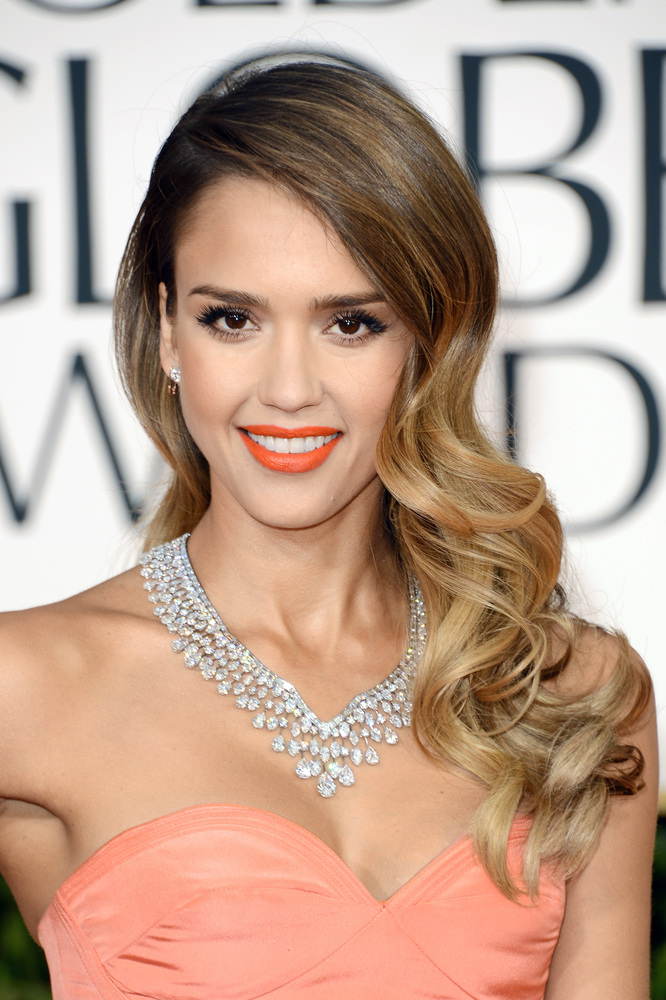 I'm kind of a down hair kind of gal. I love the waves and body, yet it's off of her face. Also, coral lips. More coral lips in this world, please.
And as for the arm candy, I wouldn't mind a little bit of this:
Ugh, dreamboat city. I'm so in awe of him these days... director, actor, family man, genius beard wearer... what can't he do? Gawd, I love a beard. Remember
the old Bennifer days
? Yah, I'm trying to forget too.
Well, that was a fun little daydream.
Go link up
!
Happy Oscars Weekend!
Archive