Jul 19, 2012
Happy Thursday morning friends! Today I'm happy to be rocking a new award post! Thanks so much to Jenn at Going the Distance for thinking of me!! Go check out her blog, its faboo and definitely in my regular blog reading rotation!
The rules are that I've got to answer some questions about myself and pass on to other fave bloggy friends. Get excited for a total Poodleist randomness...
1. What would you most like to change about yourself?
I wish I could chill out more. I analyze things. I second guess myself. I like to make and stick to plans. I always am wishing for more in myself in life. I've got to cool it down and just be more mellow. Go with the flow more, ya know?
2. What is your theme song?
IDK, thats a hard one. Currently (like the rest of the damn country), I can't get enough of Call Me Maybe. It's just so infectious. Summer theme song is definitely Call Me Maybe. That's way too hard of a question for me to answer for my whole life. WAY TOO HARD.
3. One part of your life, a memory, action, etc. that you wish you could surgically remove from your brain?
Hands down, when as I worked as a Legal Assistant. For some idiot reason, I thought I wanted to go to law school, so I deferred my admissions and worked for a small firm for a year. Worst. Idea. Ever. It was so boring, one of the lawyers was so mean and the cases were so ludicrous. It was a dark time.
4. What generation do you wish you had been a part of?
I wish I'd been a part of 1950's Mad Men-ish era.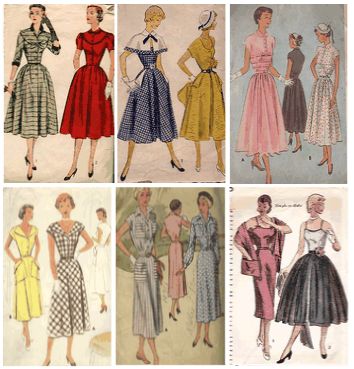 I love the
outfits
, the
hair
... all of it. I think my body type would thrive in the longer skirt with a cinched waist silhouette. It feels so
American glam
to me. Also,
the
men aren't too shabby either.
5. What was your favorite childhood toy?
My little ponies. Thy were so magical. The had bright and beautiful manes and tails and they smelled like strawberries.
I still have around 10 of them on a shelf in my room (including the one above). I recently encountered a strawberry-scented car freshener thingy that smelled exactly like it. I wish I'd stolen the one I came across, I've yet to locate one similar...
6. What is your favorite housecleaning chore?
Favorite? Hmmm, I'd have to say washing/changing my sheets. Though the actual chore is a huge pain, I love the feeling of clean, fresh, crisp sheets more than most people. I look forward to it more than is probably normal.
7. Do you Twitter?
Eh. Sometimes. I'm kind of not that into it. Follow me at @Poodleistcasey. I'm much, much more into Instagram (@caseylhenry)
8. Any goals?
Right now I'm really focused on a health/fitness campaign. I'm kind of in a workout plateau and feel like I'm not really getting anywhere. Part of me just thinks its just time to accept my hereditary obstacles gifts, but I'm not there yet. Must press on. Spin bike and I have been BFFs these days. I've got to do better on the diet too. Wine and cheesey things beckon me and indulging is a nasty little habit of mine.
9. Do you really drink margaritas all the time?
Though I find this one odd, the answer is yes. In fact, more of an emphatic "hell yes." As a Texan, I get my fill (and much more) of margaritas and tacos. I love them. I've recently been exploring the various skinny margarita options around town because, lets just face it, these hips only have one direction to go -- wider.
10. What is the ugliest car you've ever driven and were embarrassed to be seen in?
I really don't have an "ugly" one per se. My car needed tons of work a couple of years ago and I got stuck with a rental Kia Rio for SIX WEEKS. The thing rattled, didn't have power windows and was generally terrible. It wasn't ugly, but it sucked. I wanted to key it and blame a random stranger. This was also during the law firm era, so there could be some other unhappiness factors at work...
Anyway, on to happier topics... here are the bloggy pals I'd love to hand this over to. All of them brighten my day with their posts full of jokes, ideas, photos and thoughts. Check 'em out, yall!
Brunch with Amber
O is Me
Northwest Betty
Christina's Pop Life
If I Must Say So
Archive