Mar 21, 2012
We all know what a nerd I am for
The Hunger Games
. I'm starting to also become a big nerd for Jennifer Lawrence. She's absolutely ROCKED the media events for the movie...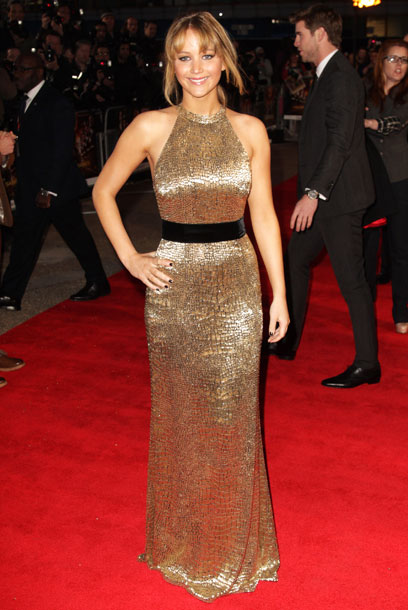 At the London premier. I love this dress. Simple, but chic...and of course SPARKLY. So effortless.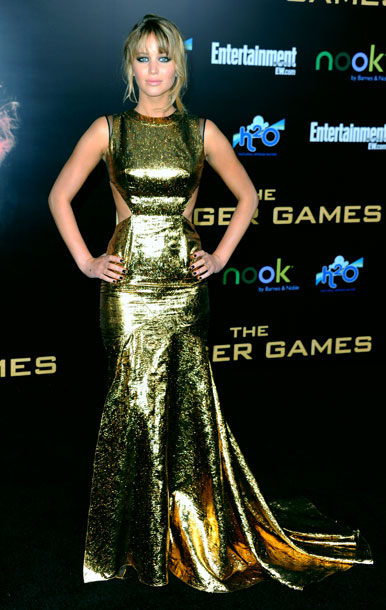 At the L.A. premier. I'm not as wild about this one, but she looks bangin' for sure. I dream of a day when I could rock a lovehandle cut out. I've got a lot of pilates between me and that day.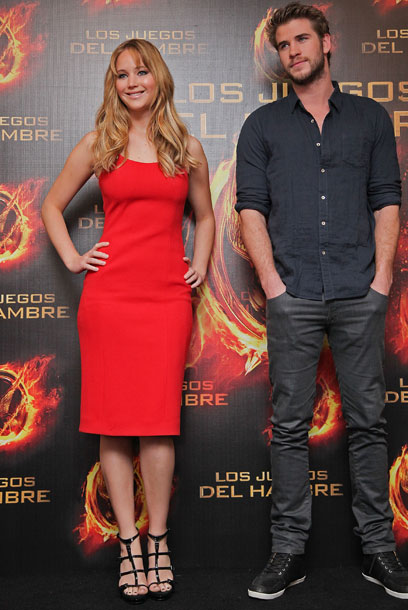 At a Mexico city media event. Again, simple and perfect. The arm candy helps alot too. ALOT.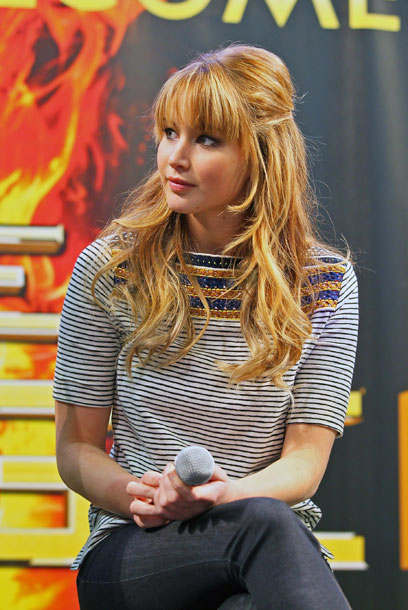 A casual stop on The Hunger Games mall tour. Hi, that's my dream hair you're looking at. Maybe one day I'll have the balls for bangs.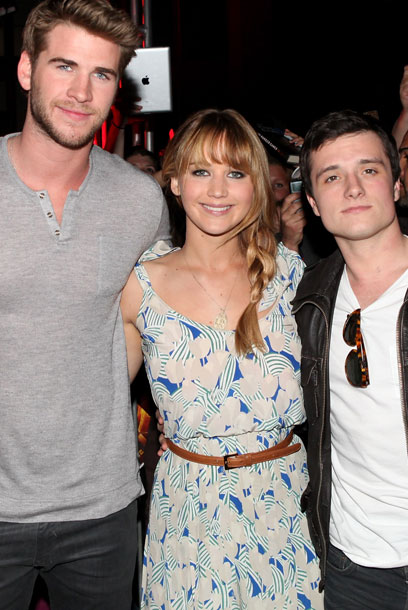 Yah know, just cute and casual-ing it up with the other members of her onscreen love triangle. No big deal.
Alright, I'm gay for Jennifer Lawrence. We know that. But, we also need to talk about this for a quick second:
How is Miley Cyrus tapping that?! HOW? I don't want to turn ugly here, but I genuinely believe that I (and most of my friends) are better looking than she is. What gives?
I CANNOT WAIT to see the movie this weekend. Tickets are bought for Sunday afternoon. Similar to my Twilight opening weekend moviegoing ritual, I gotta go in the first weekend, but at a time to avoid the tweens. Other, real adults will be there wishing they'd gone at a time to avoid me. PSYCHED.
Also, do not forget to go enter my giveaway! It's open until Sunday! There aren't many entrants so far, so get in there!
Archive