Mar 23, 2012
Happy Friday friends! I'm having kind of a weird day. The internet in my little home office is broken, so I'm all off my game today. I'm working/blogging from a coffee shop and it actually feels lovely. I need to take more steps to mix up my daily routine. Generally, I need to introduce more life curve balls I think, but that's not what we're talking about today...
Anyway, back and better than ever, it's Newsflash time y'all!!
1.
I heart Hilary Clinton. ALOT. Why this time?
New evidence has emerged
in the mystery related to Amelia Earhart's disappearance, (Context: I love this mystery. I did a project about Amelia Earhart in elementary school and have been kind of hooked to the saga ever since.) and Hilary Clinton is taking it upon herself to really try to get to the bottom of the whole thing. A new photo has emerged of some floating airplane parts that they think could be part of Earhart's plane.
Clinton nerded ou
t bigtime in the press conference announcing that they'll be re-opening the search. The historical group headed to the South Pacific to research has previously found items they thing belonged to Earhart, so this could be a real lead. Glad someone bigtime (Clinton) is on board with this thing. If I may nerd out for a sec: I'm on the edge of my seat about this. I once read that Hilary Clinton is "our real life Leslie Knoppe".. and I think it's so true. Girl power, y'all, it's infectious.
2.
World,
Meet the YOCAKE
:
It's a cupcake, covered with fro-yo, then with toppings. Can we say... CALORIC PERFECT STORM?!?!?! I need to sample this like now. Or like yesterday. It's only in Washington DC, maybe I need to replicate...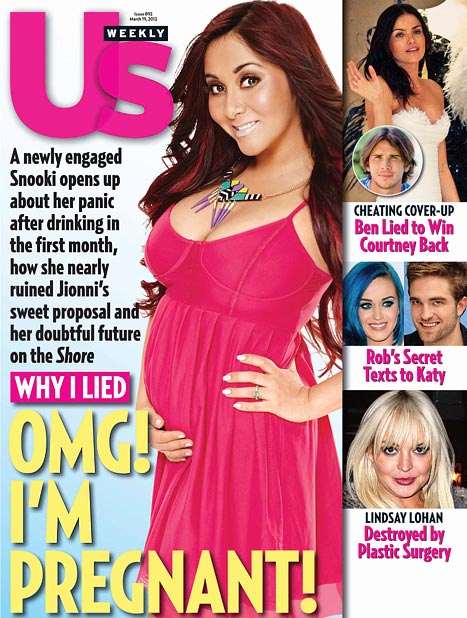 3.
Jersey Shore is coming back for more
. MTV has announced that there will be a sixth season of the show, featuring a pregnant Snooki. I'm conflicted as all get out about this. Now that Vinny has anxiety attacks, Snooki is preg and the Situation is in rehab, hasn't it kind of run it's course? Now, I'm a major glutton for the guidos and guidettes, but it doesn't feel so fun-loving to me anymore. I liked watching them when their self destructiveness was somewhat skin deep. This all feels too serious. The new season won't start until the summer, so I have some time to contemplate I guess, but I think I might have to be done with it.
4.
Kate Middleton, she's just like us!
Recently she wore a dress she BORROWED
to a charity event. Her mother has been seen in it in the past:
I keep trying to think of things that suck about her and just can't. CAN'T. That's no easy feat for me. On a related note, she also made a speech at the event, which is a rare treat. Watch it
here
. She has the voice of an angel. #whycan'tibeaprincess
5.
Quote(s) of the week:
I've always found Jessica Simpson disarmingly human. She's dumb, but relatable as crap. She's a weight-gaining, foot-in-mouth talking imperfect person like the rest of us. Mad respect. But, she's recently gone on what I'll call an over-sharing spree about her pregnancy:
"I feel like I have a bowling ball sitting on my hoo ha...Apparently I have a lot of amniotic fluid, so whenever my water breaks it will be like a fire hydrant!" - To Jimmy Kimmell
"I just started calling myself 'Swamp Ass. Like, I have swamp ass right now. I had major swamp ass because I was wearing these Spanx to hold in my gut… It's like the bayou up in that [area]." - To Jay Leno
It might be immature, but I just can't handle preggo-related body imagery. I'm just not ready.
6.
Newsies is coming to broadway
! Remember
Newsies
, the Christian Bale-starring Disney musical classic?
I sure as heck do!!! The show starts in NYC on March 29. I want to go so stinking bad it's just silly. Here's a snippet:
Something just went straight to the top of my Netflix queue. Get all the details
here
.
That's all folks! Happy weekend! I expect GORGEOUS weather here in Austin, so I'll be soaking it in as much as possible. Hearts!
Also, do not forget to go enter my giveaway! I've extended it until Sunday! There aren't many entrants so far, so get in there!
Archive