Feb 13, 2012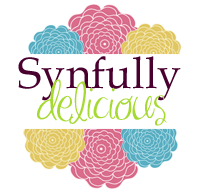 I am so thrilled to be guest posting for Casey while she is out on vaycay-I am beyond jealous!
For those of you that have not visited my little bloggy, I live in Minnesota ("isn't it cold there?" yep, we are all very Vitamin D deficient) and I work as a nurse while finishing up my doctorate to be a family nurse practitioner ("isn't that hard?" yep-I had absolutely no idea what I was getting myself in to when I applied). On top of all that, I am planning my our wedding for August 4, 2012!
This is us-soon to be Mr. & Mrs.
With everything going on and how busy and stressful my life is as of late, I try to make time for ME time-good, quality Synfully Delicious time. And what does that consist of?
I am a utter fool for Harry Potter and I find this completely hilarious.
oh Neville....
Mindless Television:
This includes Real Housewives (Beverly Hills, Jersey, and New York), Kardashian shows (I can't stop watching them!), anything Bachelor/Bachelorette related (can anyone stand Courtney? I'm pretty sure most of us cannot), and of course trying to keep up with Days of our Lives, my fave soap (what is the deal between Stefano & Alice Horton??)
Ryan Gosling:
It's ok, Ryan.
Exercise:
always a work in progress.
Eventually I cannot escape having to study. It's not so bad. Us nurses have a sick sense of humor.
Anyways, my point is that Casey knows what's up-she's on vacation and I hope you all make time for a fabulous trip this year too! It is so important to take care of yourself and live your life.
Thanks for letting me visit Casey!!
Archive