Feb 3, 2012
Happy Friday gang! I'm in a super mood today: my Hawaii trip is dangerously close, the Prince seems to be getting his spunk back, I've had a good workout week... but mostly its FRIDAY!!! Also, I'm really liking the stories today...
1.
A Spice Girls reunion is in the works
! Yes, this is real.
Try to control your squeals. Mel B spilled the beans (
typical Scary Spice
) that he girl group is playing this year at the Queens Diamond Jubilee,
which is a party
to celebrate her queen-ness over all these years. (
side note: how awesome is that? Why can't I be British?
) It was the Queen's personal request! A Spice Girls reunion is pretty much all of my dreams come true. 2012 is looking up for the 90's: a new Cranberries album and now this!?! I have fond memories of playing Spice Girls with my friends, everyone always wanted to be Baby Spice. I was usually Sporty...boo.
_______________________________________________________________________________________
2.
People who booze live longer.
Yep, you read that right. Science is saying that people who abstain from alcohol are more likely to die prematurely.
Time reports
that abstaining from alcohol altogether can lead to a shorter life than consistent, moderate drinking. Results: "Of the 1,824 study participants, only 41 percent of the moderate drinkers died prematurely compared to a whopping 69 percent of the nondrinkers. Meanwhile, the heavy drinkers fared better than those who abstained, with a 60 percent mortality rate. Despite the increased risks for cirrhosis and several types of cancer, not to mention dependency, accidents and poor judgment associated with heavy drinking, those who imbibe are less likely to die than people who stay dry." Let's not get into the details, what's important is that it's ok to be celebrating with your favorite spirit. You'll live longer. I love validation science.
(
Sidenote: The study was out of UT Austin. Duh. We're only the best ever.
)
_______________________________________________________________________________________
3.
JWOWW and Snooki's spinoff banned in New Jersey.
The mayor of Hoboken, NJ has sent MTV and the show's production company a letter informing them that the show will not receive the requisite permits to film in public spaces in Hoboken as planned. They mayor cites wanting to protect Hoboken citizens' "quality of life". I guess I get that.
Why did it take New Jersey so long to recognize that the guidos and guidettes (who are REAL people from there) are sullying its good name? Absurd. They could film that show in the tundra for all I care, I'm going to watch it. It better happen.
_______________________________________________________________________________________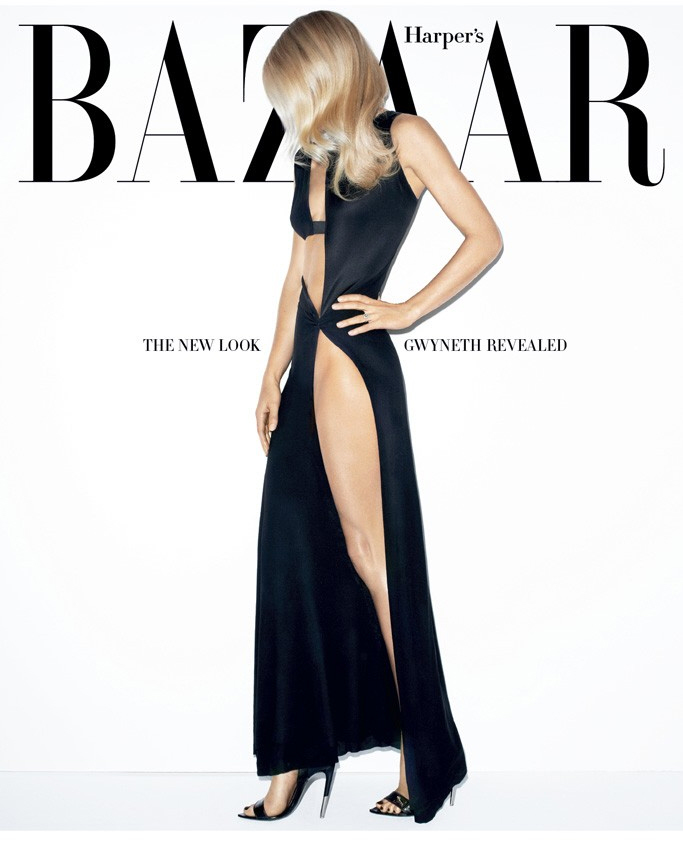 4.
Quote of the week:
"I was like, I'll bet you anything I'll have a daughter, and she'll be a really cool butch lesbian and be so above clothes, and I got a very clothes-obsessed child. So if she's a lesbian, she's a lipstick lesbian. She doesn't like anything avant-garde at all. She likes anything that's pretty, pretty, pretty or has a bow or a ruffle or is pink." -- Gweneth Paltrow to Harper's Bazaar
I don't exactly know why, but this is a strange thing to say, right? How shocking is it that she got a 'clothes-obsessed child'? Kind of not that shocking to me. And why would you suspect your girl would be "butch"? Not that there's anything wrong with that, but what a random thing to imagine for your unborn child? Gwyneth has been weirding me out for years, I guess I need to get over it. I will admit though,
the photos of her from this magazine spread
are freaking beautiful. Damn her.
_______________________________________________________________________________________
5.
A girl survived on chick nugs for 15 years
. Lucky girl, right? A 17-year old British girl lived on McDonald's Chicken Nuggets, and McDonald's Chicken Nuggets alone, for 15 whole years.
Supposedly, when she first tried them at age 2, she was so obsessed, she started eating chick nugs exclusively... like for every meal. So only ever had the occasional breakfast toast or fries. She claims to have never eaten fresh fruits or vegetables in her life. The unlucky part, if you can believe it, is that she recently collapsed because of malnutrition. SHOCKER. She was struggling to breathe, collapsed and had to be taken to the hospital This "addiction" left her with anemia, inflamed veins and a variety of vitamin deficiencies. I love a good chick nug, I really do, but this? Why the hell hasn't TLC found this girl? I'd watch that show.
_______________________________________________________________________________________

And now for the best news of the week ever....
6.
RYAN GOSLING ON DEMAND IS A REAL THING
. I might need to ditch UVerse....For the entire month of February, Time Warner Cable is setting up a Ryan Gosling On-Demand channel. Hey girl, you can get eight of his biggest movies directly in your living room anytime you feel like it. The movies range from $1.99 to $4.99 -- small price to pay for the giant ball of lovable seksi that is the Gosling. Happy Valentines Day from Time Warner Cable! So, just for
funsies
...
If that doesn't get you in the mood for a weekend (or some sweet lovin') I don't know what will. Have a fun one friends!
Archive