Dec 15, 2011
Elf is seriously the best Christmas movie that's been made in years. There of course the other classics (A Christmas Story, Christmas Vacation, etc), but SO genius. Sunday night Roommate and I recovered from our weekends with a little pizza, eggnog (
arguably my perfect meal
) and Elf.
I can't get the hilarity out of my head. I think I need to watch it again. I've been weaving these into my everyday conversation wherever possible: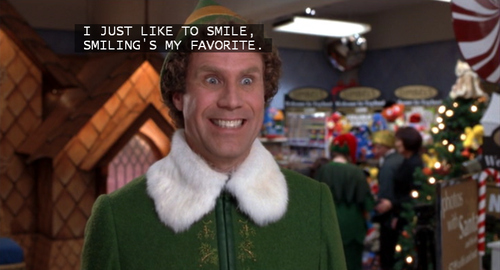 UGH. LOVE. So. Much.
I'm trying to get into the holiday spirit over here. Buddy the Elf-isms might be just the ticket.
Archive