Nov 8, 2011
Really Duggars? REALLY?!?! Enough is enough.
I read today
that they're expecting their 20th child. Let's not forget that baby #19 was born extremely premature and barely made it.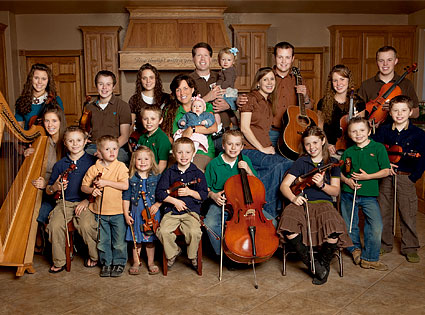 ....and they're a family band too?

These are the ages of their existing children:
Joshua, 23 (who is married to Anna, 23 with Mackynzie, 2 and Michael, 4 months)...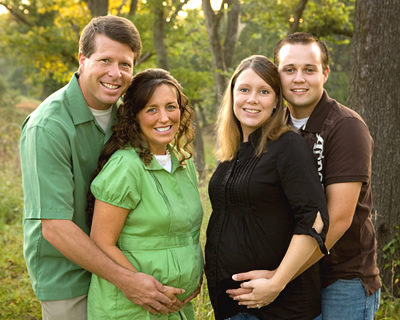 WEIRD. WEIRD. WEIRD.
twins Jana and John-David, 21
Jill, 20
Jessa, 19
Jinger, 17
Joseph, 16
Josiah, 15
Joy-Anna, 14
twins Jedidiah and Jeremiah, 12
Jason, 11
James, 10
Justin, 8
Jackson, 7
Johanna, 6
Jennifer, 4
Jordyn, 3
Josie, 2
I wonder what in the heck letter lucky baby #20's name will begin with? I can't even imagine!
Like, really, I don't know what to say. It was crazy back at 17. At what point do they stop "counting"? When will TLC and America (and me)? stop "counting"? Mysteriously this announcement comes just on the brink of their
new season on TLC
. How interesting...
I know it's their religion and everyone should be able to practice whatever they believe in and blah, blah, blah. But honestly, how can she say that each child gets the parental love and attention that every baby deserves? She can't. Soapboxing done.
Call me a spotlight monger for being pissed when my only sister was born, but once that shock was over, I think I truly needed 1/2 of the limelight, I can't even dream of 1/20.
Over the Duggars.
Archive