Oct 17, 2011
I'm fresh off of a pretty solid weekend. I got in lots of fun quality time with my 2 favorite girlfriends. Something like this might have happened:
So now, it's Monday. And I'm groggy. Obviously.
Last night roommate and I watched the a new show that we are both digging this season...
Have you been watching Pan Am? I love it. I'm a sucker for movies/television set in another time, but so far this one seems to have a little more substance than I was expecting. Christina Ricci is looking faboo, where the heck has she been? (
I have a hard time seeing her and not thinking of Casper. tee hee
.)
Despite my talk of substance, this might be one of the main reasons I like it:
His name is
Mike Voge
l and I think I love him. I can't get enough of a uniform. He's also been in The Help, Rumor Has It and Sisterhood of the Traveling Pants. I'd been trying to figure out where I'd seen him, one of those has got to be it. I'm a slave to girly movies, including all three of those.
Side note: go do this today...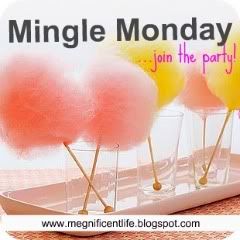 Anyway, what are your thoughts on Pan Am?
Archive