Aug 29, 2011
I haven't watched the VMA's yet, because I'm very busy and important, but last night, my phone/email/twitter/facebook B
LEW UP with the announcement that
...
BEYONCE IS PREGNANT: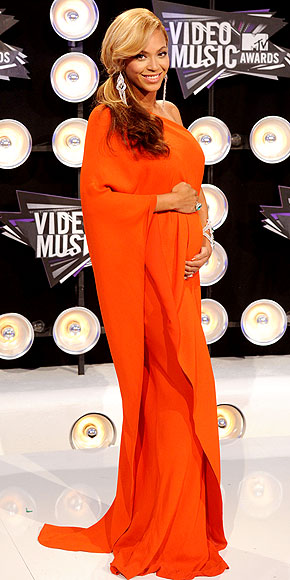 Yes, folks, my dreams are finally coming true. I've been waiting for this day a long time. I've been on my own personal Beyonce bump watch since they got married three years ago (by the way, their wedding anniversary is on MY BIRTHDAY!). We've
speculated about this before
, but lord, help us, it's TRUE THIS TIME. I'm freaking out.
I have my suspicions about the little powersparklenugget in her belly. I have a feeling this is a celebuspawn like we've never seen before. This kid is going to beat up Suri on the playground. Those Jolie-Pitts are about to look like white (or whatever color) trash. They better lock up those precious little Affleck girls, because this one is coming for their fame, and there's no stopping it. CAN'T. WAIT.
I'm tired, busy and cranky today, but this really lifts my spirits. Thanks Beyonce and Jay-Z...for everything.
Archive