Jul 11, 2011
Miscellany is about all I can squeeze out of my brainspace for today, ALOT has been happening in my world. I've been one busy little bumble bee lately, sorry for the hiatus.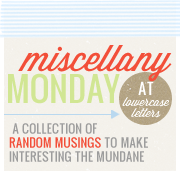 Yes, I have a proper, official house in Austin, TX. Gypsy time is officially over. All my stuff has been delivered and I'm settling in. I'm loving my new roommates... alot. Sorry, no photographic evidence of the new place, I feel weird showing my house to the stranger-filled internet.
2. I had a fabulous weekend
with my best Dallas buddy. She popped down to check out my new digs and be my partner in crime for the weekend. We might have gone a little crazy on the whole "crime" part of it Friday night. I'm still picking up the pieces...
3. I went to see Horrible Bosses
and LOVED it. I've been over Jennifer Aniston for a long time, and finally she gets a role where we're supposed to not like her. I really, really enjoyed it, and the whole movie. The boys were HIGH-larious, especially
Jason Sudeikis
, who may be getting close to admittance into the fantasy boyfriends club:
...but not quite yet.
4. I got my little love puppy back:
This lazy little prince is finally back in my world and I couldn't be happier. I didn't have him for 6 weeks while in gypsy mode and it was KILLING me. He seems to be undecided on our new living situation, but warming up to it everyday. He can be a real diva sometimes....wonder where he learned that?
We all know this, but triple digits all week? Really? Do we have to? Also, notice the ridiculousness that is the iPhone thinking today's high is lower than the current temperature. It's rare that I call the magical iPhone machine dumb, but that's dumb.
6. Vacay this weekend!
One of my favorite pals is tying the knot this weekend in beautiful Beaver Creek, CO. I'm all a dither getting ready to leave Thursday, but can't wait to spend a relaxing getaway with friends and escape the heat. Stay all your strongest prayers that the alterations lady comes through on my bridesmaid's dress. She will, but I'm nervous. Dress perfection or not, I CANNOT WAIT!
Well, miscellany is what I promised. Happy Monday!
....hope you've all been well! I've missed you!
Archive