Jun 20, 2011
Hello all! I'v just had a fantabulous bachelorette party extravaganza and am totally wiped out. My brain is majorly in Monday fuzzy mode. I get this most Mondays, but today seems to take the cake. There could be some other things behind this situation - such as the extreme limbo-ness that my entire life is in right now - but I'm going to blame 48-hour debauchery marathon...it's just easier.
So, today I've been GIGGLING it up at some new photoblogs I've recently become addicted to...
Paula Deen Riding Things
Wait, is it just Paula Deen riding random thins? Yes, yes it is. And yes, it's genius. Go see the complete hilarity
here
, but enjoy this little taste:
Gaga.
Edward.
Magic School Bus.
"Deen back. Deen back."
You can even make your own "Paula Deen Riding Things" creation. Go
here
to learn about it. I'm working on a genius plan for one...
Birds with Arms
Can't totally figure out why I love this so much. Sometimes, weird things are funny. That happens more often than not with me. See them all
here
. This is just, you guessed it, birds with arms....
Looks like he's considering the next movement of the syphony he's writing.
Just waitin' for the bus, headed to the mall. You know, normal stuff.
Hood rat bird.
Catalog Living
Now for this one, you just
have
to go to
the site
. This one focuses on the RIDICULOUS nature of interior design photoshoots. They really are absurd It's all about the captions, not the images themselves...but here's a favorite:
"Gary glanced to the left of the faucet and slapped his hand to his forehead, finally understanding why chocolate wasn't coming out."
Anyway, today I've just been cackling like a silly person at all three of these. Hope you can find some of the joy, too. Also, head over and do this: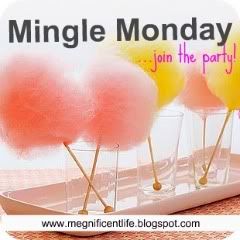 Happy Monday Afternoon!
Archive