Jun 10, 2011
Hey gang! It's Friday again in my world. The life whirlwind is still in full swing, but I'm on a little bit of an upswing at the moment. I can't wait to get the weekend started (soon), but first, need to share my most important thoughts of the week. (Bah, "important"...what a joke.) Enjoy!
1.
Coffee may cause hallucinations. Don't worry, you won't be tripping balls when you leave Starbucks, these are hallucinations of the ear.
A new study out of Australia
may indicate that coffee consumption could make you hear things. Great. Awesome. Just what we all need. A new addictive thing to try to quit. Participants in the study were given headphones with white noise. When they heard sounds they were supposed to click a buzzer. Some were given coffee to drink. Those that had consumed the coffee incorrectly clicked their buzzer - alot. I'm going to go ahead and offer my own explanation: those that had enjoyed the coffee were more awake, alert and had better concentration. So, take that! I wish science would get off of coffee's case. It's all we've got left.
2.
Suri Cruise's shoes are worth as much as a house. Yes, a house. Suri Cruis's shoe collection is worth a
reported $150,000
and includes some custom-designed Marc Jacobs and Louboutin pairs. Apparently her
brainwashed caretaker
mother, Katie Holmes, spares no expense getting fancy ones commissioned for her. Also, Suri supposedly throws a fit if she isn't put in heels. Here she is trotting around the beach in some: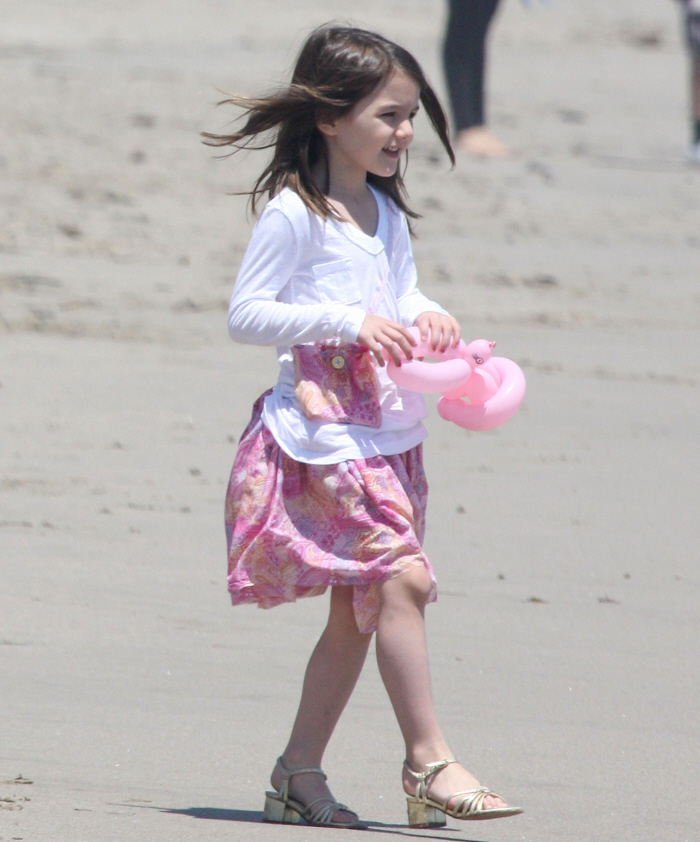 I guess this isn't too shocking, but was I the only wearing velro LA Lights when I was her age? Or jellies? (
Kill me now, please. I live in my damn car and have several pairs unmatching flip flops to show for myself right now...UGH. FML
).
3.
Quote of the week:
"Yeah I was spending $2,600 a day, for six years, every single day. I don't know how much that is but if you did the math, wow, I went through a lot of money. If I did the math I'd probably be shocked on how much money I spent, I'd probably punch myself in the face." -- Flavor Flav on how much money he's spent on drugs
If you do the math, it's around $5.7 million. What the hell? That's ridiculous. I honestly feel sort of bad for the guy. I feel bad for him about the drugs that he's spent all his money on and rotted his brain with, but feel worse for him about the punching in the face part. Is this really the only thing that makes him want to punch himself in the face? What about the whole
Brigitte Nielsen thing
?
PS: Would I be the only one who would watch a revival season of Strange Love? Be honest.
4.
New Study: cussing isn't ladylike. Shocker, I know.
Research shows
that using profanity is a way to lose friends, create social alienation and eventually develop depression - especially for women. This is bad news for me. I've been working for years on cleaning up my sailor mouth, with little success. If these findings are valid, I've gotta work on this even more. I know it's unattractive, but so are drugs, smoking, promiscuity and ill-fitting clothing - but I don't partake in any of those ugly things. A cathartic blurt of the F-word is sometimes all we get in this world. Especially now with coffee-induced hallucinations. I'm going to work on it, but it's not at the top of my list.
5.
Bad news
: when asked about when he thought he'd tie the knot, Prince Harry says "not for a long time."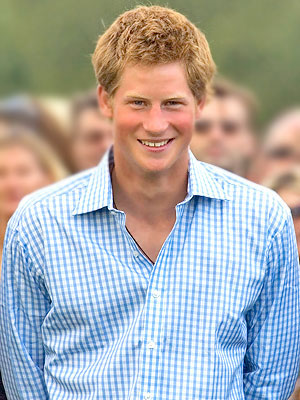 Crap. Boo. Hiss. Mad. Annoyed. That prince should be mine....that's my whole thought on that. In other royal news,
WillKat had their first red carpet event. She looked great, I'm as jealous as ever
.
Short one today, I'm too excited. Thanks for being there bloggy friends, It warms my little coffee-soaked, sailor-mouthed heart. Have a fun weekend!
Archive