Apr 12, 2011
Good morning! I'm stupid tired today. The kind of tired that makes your brain think weird things and your mouth say even weirder things because the two aren't communicating properly. This could be an interesting day at the office. Why, you ask? I stayed up way past my bedtime watching T.V. Typical. Dumb.
Anyway, I'm playing along with two of my favorite blog hops today...
Right now I'm in desperate need of some new Spring/Summer shoes for both the office and weekends. All my sandals and pretty foot things from last year are worn the heck out and probably should be retired. Plus, I like new things....
Anyway, that's just a taste. This little mama is in desperate need of some new kicks for this new season...got any comfy faves to share?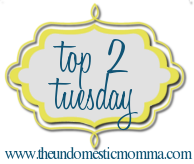 1. McAllister's Unsweet iced tea
I love iced tea. I can't stand sweet tea. I like the plain stuff with lots of lemon. McAllisters is my favorite, but I'm not sure why. I think it's because it's fresh, comes in a giant cup and they'll give you a whole lemon if you want it. I have a frequent tea buyer's card - awkward.
2. Alamos Malbec

It's on a bottom to middle shelf at the grocery store, which is about my price range. A $13 bottle of wine is a special occasion. Classy. Anyway, I love Malbecs and just sort of happened on to this one and love. Check it out!
Thanks for playin'! Hope your Tuesday is a little perkier than mine!
Archive