Apr 1, 2011
I'm throwing out the playbook this week, friends. The hot news of the day (or at least in my world) is that I've partaken in my FIRST Peep(s) of this Easter season! A sweet office buddy of mine dropped them off as a surprise!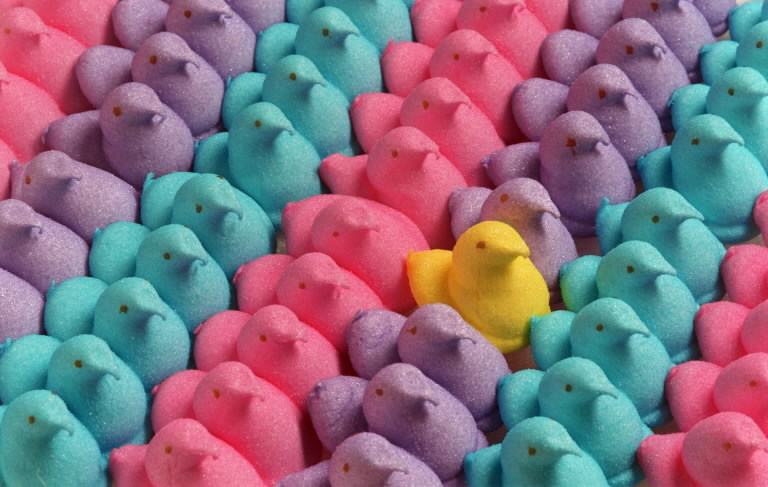 I love Peeps. I really, really do. My mother turned me on to them. Ever year, I wait as long as I can to start scarfing them, it gets ridiculous toward the end. Easter candy has been in the stores for a little more than 2 weeks, so I think I did a good job. I'm aware that there are now all kinds of other seasonal Peeps, but the Easter springtime ones are all that I'm interested in. I'm a Peep snob, I'll admit it.
On a related note, I've discovered these:
They're called Peepsters! They're a chocolate nugget with Peep marshmallow on the inside!! BOOOOM. They come in milk and dark chocolate. They seem to only exist at
heaven
SuperTarget. Go buy them, you will not be disappointed.
By the way, since I've been typing this, some Peeps have disappeared from the stash I recieved:
I have NO idea where they could have gone. None, whatsoever.
Anyway, I'm starting the weekend gluttony train now. Between my lunchtime DSW spree and this, I'm really living in the fast lane. Happy Friday!
Archive