Apr 5, 2011
Hey-o! I've really been trying lately to be active in the blogging community, so today, I'm trying out 2 new blog hops at 2 new blogs that I've found that I totally love. The good news: both of them have sensational ideas for the hop topics. I'm actually a little mad I didn't find them sooner...
1. Tail-Wagging Tuesday at
Live What you Love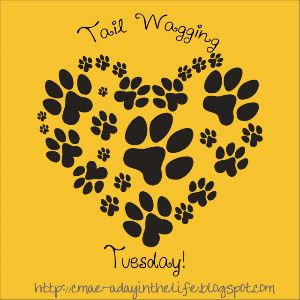 The assignment is to post your very most favorite picture of your pet. Where do I begin? There are seriously a million. I papparazzi out on the Prince all the time. Here's a recent fave:
This one melts my heart. This side rollover thing is one of his go-to moves. When I'm flitting around the apartment, getting dressed or cleaning or whatever, whenever I pass by he does this rollover thing. The purpose is to expose his belly for scratches. I can't resist. This move kind of forces me to pick him up and turn it into a full cuddle sesh. Love.
This is an intense topic for me. I love target. Like way too much. I get myself in big trouble whenever I go. Right now, summer/spring dresses are on my brain and I want these:
I think I may need to get over to the Targ on my lunch break and check these little puppies out. Crap.
Anyway, thanks for hanging in there! If you're visiting from one of these blog hops, Welcome! Lets be friends!
Archive