Feb 7, 2011
No, I'm not talking about Monday (which has been a total drag so far, I might add). This morning I received THIS:
It wasn't supposed to come until Thursday but it's here TODAY. I'm freaking so excited. I've seriously been waiting for the Verizon iPhone forever....FOR- EVAAAAAAAAAAR. The phone getting retired today did nothing but call and text. This is a whole new world for me. Sweet Manfriend gifted it to me for a combined anniversary and Valentine's present - what a sweetie.
Get excited, this could be just the thing I need to start blowing you up with blog posts and tweets - even more than I do now. I'm a major idiot trying to work the thing. I feel like I have fat caveman fingers trying to text people. I hope I'll get used to it quickly. I expect I will.
I'm FINALLY, in the future - and it feels great. What apps should I get? Any hot tips for an iPhone novice?
PS: Don't forget about this: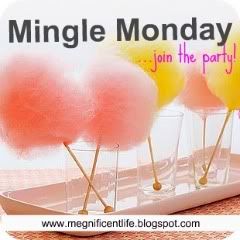 Archive