Nov 22, 2010
Happy Monday! Random thought swirls today....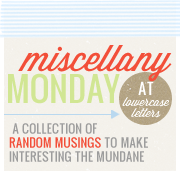 1.
Last night I had dream about giant sharks attacking me and my friends while on a water ski trip. It was terrifying. What does that mean?
2.
Yesterday I was so productive it was just stupid. I worked out, gave the Prince a bath, washed all my clothes and cleaned the whole apartment. And it was not just picking my crap of the floor. I did the serious, elbow grease kind of cleaning. It was glorious.
3.
To reward myself for the hard work, last night made my favorite dinner: macaroni and cheese and chicken nuggets. MMMMMM....
4.
Manfriend got an iPhone. I'm extremely jealous of both his awesome new toy and the homewrecker who has stolen his heart (also still talking about the iPhone). There is absolutely no reason for his purchase to send me into such a jealous fit. But I guess that's just the weak-minded individual that I am.
5.
I've been on a quest for Hunter Green nail polish. I found it! I can't wait to wear some later this week when I have more time for the manicure routine...
OPI's "Here today Aragon tomorrow"
6.
As much as it pains me, I may be asking for a set of tires from Santa. Adulthood blows.
7.
I get to go home tonight! I haven't been to my real home (in Houston) since June, which is super long for me. I can't wait to veg on my favorite couch. I'm also psyched to shop, cook and put up Christmas things with my family! And don't even get me started on the food that I'm already fantasizing about...
If this doesn't arouse you, you're dead inside.
Sidenote: Manfriend is coming. I repeat, Manfriend is coming to Thanksgiving. I can't get into the mental can of worms that means for me right now, but I'm really excited he'll join the fun!
Also, don't forget about
this
over at
Life of Meg
: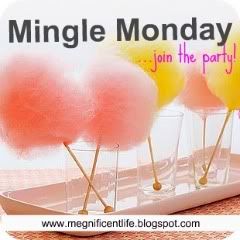 I tell you to go every week. I'm being serious, It's an awesome blog hop. For reals.
That's all the miscellany for now. I feel much better. Heart you.
Archive