Oct 27, 2010
So lately I've been having mad girl crush on
Nicki Minaj
. She's a pop starlet with hip hop swagger (I wish people described me that way). Here's why she's so freaking fantabulous:
First of all, she's taken a page out of the Gaga book and has freaking fabulous style: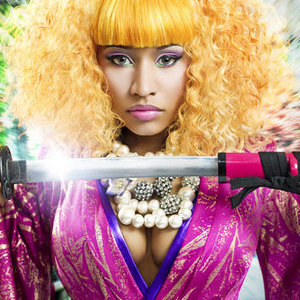 She also has a giant ba-donk-a-donk:
Seriously, She makes J. Lo look like freaking Kate Moss with that thing.
Sidenote...POP QUIZ: does anyone know what extremely random T.V. role Drake used to play? If you know without the help of the Google machine, you're my hero...
She has an album titled The Barbie Diaries. Amazing. Barbie doesn't get nearly enough attention in hip hop. I like the album alot, but be warned, it is very hip hop and definitely NSFW
This is the song I can't get out of my head. Nicki Minaj + Will.I.Am = total dance bliss.
Anyway...just thought I'd share!
Archive