Oct 29, 2010
Happy Spooky Scary Halloweeny Friday!

I'm feeling super in the spirit at the moment.

This weekend I have lots of superfun plans.

Tonight: Pumpkin carving.

Tomorrow: Halloween party with manfriend.

Sunday: going away (pout) dinner for a good friend.

I'm psyched! 1.

Mariah Carey is

actually, for real, pregnant

. She

announced it officially on the TODAY show

earlier this week. She and husband Nick Cannon are finally expecting their first baby after TONS of tabloid back and forth-ness all year. Apparently she miscarried already once this year, which explains all of the sketchiness and rumors. I hope she has a happy and healthy pregnancy...I'm on the edge of my seat about the what cards that little baby gets dealt in the roulette game that is their gene pool. Perhaps the birth of a new race?

2.

Being a

liberal may be genetic

. A study out of UCSD and Harvard found that, "ideology is affected not just by social factors, but also by a dopamine receptor gene called DRD4." Also, there was a strong correlation between liberal political orientation and having lots of friends during adolescence. Weird. So, if I'm reading this correctly, liberal people are genetically pre-disposed and were also popular in high school? That's the best news I've gotten all day. Hearing years later that I may have been cool back in those days brightens my mood. Now, as for the genetic correlation, there's not explanation there. Interesting.

3.

Quote of the Week:
"I think she's going to take over the world. Everybody has been really underestimating her ... You don't know what's going on in that poof. She could be hiding a world of genius writing." —Nicole Richie, author of Priceless, on her soon to be literary contemporary Snooki
We don't know what's going on under that poof? Really? I think it would be a very interesting turn of events if lil Snookers turned out to be a literary genius. I think it's somewhat safe to assume that under that poof is total radio silence. I still love her though.
4.
They finally figured out
tube-less toilet paper!
Starting Monday, Walmart and Sam's will carry the first ever tubeless T.P.! The rolls will still fit on normal toilet paper holders and you'll be able to use down to the last square. No trash! Toilet paper rolls make up 160 million pounds of trash each year. Hopefully this little innovation will catch on. It seems silly that this is just now coming to be. The prince is going to be furious. There are few things he loves more than destroying a toilet paper tube laying in the top of my bathroom trash. Poor little guy.
5.
Celine Dion had TWINS
! This weekend she and her husband, an old man, had 2 healthy baby boys. This is kind of newsy because she's 42 and has had a very public battle getting pregnant. She's been open about her troubles with conceiving and miscarriages. Joy! The 2
babies are named Nelson and Eddy
. Nelson is named after Nelson Mandela and Eddy is named for Eddy Marnay, a french songwriter who helped her become famous. Celine is 42 years old and already has one son with her husband. Congrats to the family!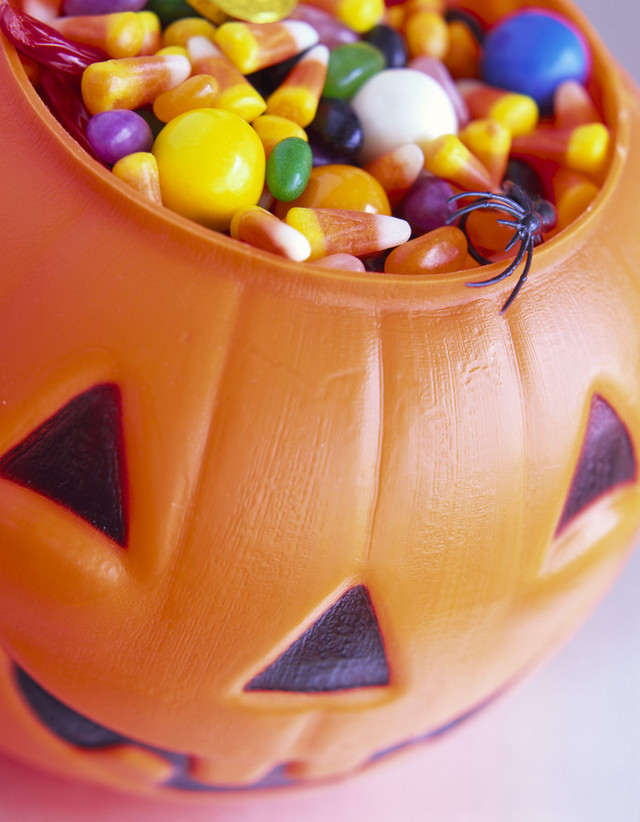 6.
Eat all the Halloween candy you want;
it's good for you
! Some smart person of PsychologyToday blogged some pretty interesting facts about eating candy until you're in a sugar coma (or maybe just I do that). Here they are:
People who regularly eat candy live longer than those who don't.
A shot of sugar can restore your willpower.
Chewing gum can improve your mood, reduce stress, increase your mental focus, and block pain.
Chocolate may decrease your risk of cardiovascular disease.

Cotton candy can help you grow new blood vessels.
I don't want to go into all the research behind this. I'm just going to treat it like fact. I have to. Bring on the sugary treats! I'm going to eat so much candy it's just spooky!
Happy Happy Halloween!
Have an amazing weekend blog friends!
Archive