Oct 1, 2010
Happy Friday Gang! Today you're finding me in a completely overjoyed and wonderful mood. This weekend is Texas v. OU weekend!!!! This is a long-standing UT tradition. There is football, friends, debauchery, total amazing-ness in store for me! Tomorrow, i'll discuss the deep-rooted passion for this weekend and total hate for OU that resides in me. For now, it's newsflash time. Strap in, this week turned out a little heavy on bra and poop talk. You'll see what I mean....
1.
Britney Spears still can't do anything
without asking her daddy's permission. Yesterday a judge ruled that Britney Spears financial and business affairs will still be controlled by her father and attorney. They took charge of her assets in early 2008 when she started to go bats** crazy. I'm a little confused why, over 2 years later, this is still necessary. Officially, I hope she's back on the road to recovery, she seems to be getting things back on track these days, but if we're all being honest, I miss her in the tabloids. Alot. The head-shaving incident by far my favorite starlet meltdown.
2.
Snooki is writing a book!
This is total ridiculousness. This from the woman who likes John McCain because he "probably wouldn't have put a tax on tanning." I love when pseudo-illiterate famous people expand their "empire" into publishing. What they don't realize is that their dumb fans don't read books (Paris Hilton, I'm talking to you). The book is a novel, called
A Shore Thing
, and is about your obvious guidette go-tos: tanning, big-armed dudes, GTL, etc. Honestly, I'm intrigued and encouraged by this. I've always had the dream in the back of my mind to write a book (about what? I have no idea). If Snooki, can do it, so can I
3.
Hello world, meet the
Emergency Bra
:
"The Emergency Bra. Be safe. Be sexy."
It is a bra that can be transformed into a airtight face mask if things get dicey. "It can reduce health consequences of accidents involving harmful airborne particles, such as those released by fire, explosion, terrorist, radiological, biological attack, and natural disasters." This invention makes me nervous. It's like this inventor knows something about an impending apocalypse that we don't. Otherwise, how totally random. A piece of good news is that each EBra can become 2 masks! In the event of a crazy event, some lucky bystander gets to live too! One thing that occurs to me is that if some kind of apocalypse goes down and you have to put your bra on your face, what is hiding your nipples? I guess the apocalypse would be the ONLY time that a visible nipple is ok.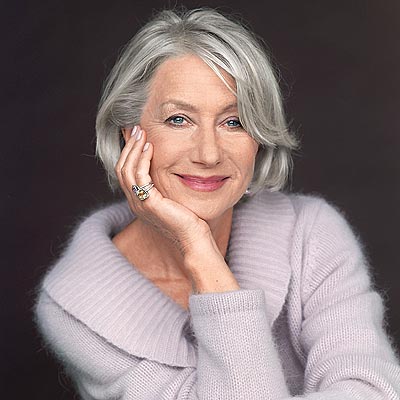 4.
Quote of the Week:
"Four-inch platforms give you great height and make your legs look unbelievably long. I used only to be able to get them in stripper shops, but now you can buy them everywhere — although, unfortunately, that means everyone else has discovered the trick too." —Helen Mirren
Wow.
I generally regard dame Helen Mirren as the utmost in class and style. But, come to find out, she appreciates a slutty shoe like the rest of us ("Stars! They're Just Like us!").
She even likes them enough to go to a stripper store to get them! We've all been to said shops. We regular folks go there for Halloween costumes, bachelorette party crap and the occasional gag gift. Sweet dame Mirren just goes there for cute outfits. What would it be like running into her in one of those places? Probably like seeing Snooki in a bookstore.
5.
This kid pooped in a car that he thought was his girlfriend's
- it wasn't. He went #2 in a random stranger's car. The story is kind of old, the incident occurred March 11, but he has just now been convicted and will be on probation. This kid was mad at his old lady, broke into a car he thought was hers and pooped in it ("That'll show her."). The best part is that the true owner of the car walked up and caught him in the act! How do you EVER explain what you're doing? When the stranger caught him, he ran and police later found him hiding in a ditch. Wow.
There are so many smart things happening in this whole scene. I feel for that poor guy whose car it was. What do you do with that situation? Some random dude pooping you car car probably has no precedent. It will definitely ruin your day I'd guess. Also, I cannot think of a circumstance in which I'd be mad enough to fight with poop. The boy has enlisted in the army and will hopefully learn some conflict resolution. It seems ridiculous to admit this, but sitting here writing this I can think of a few people who deserve to have their car pooped in (Heidi Montag, for starters). Can you?
6
.
New-ish couple alert! Joe Jonas and Ashley Greene are dating?!?! First of all, I'm furious at myself for not knowing about this. Apparently it's been going on for months. I've been off my celebrity gossip game these days and for a Twilight cast member to be canoodling with another famous person and me not know about it - that's just too far. This photo of them was snapped this week.
I disapprove of this for a few reasons: Until recently, Joe Jonas wore a chastity ring. I'm not anti-chastity, but I am anti-chastity ring. Seems like a publicity stunt for Jesus. Secondly, since he removed it, he's been dating ALOT (seems like there are some disconnects there). Thirdly, Ashley Greene is better than Disney stars and boy bands. She's better than almost everyone, she's Alice freaking Cullen for heavens' sakes. That's all.
7
.
In other poop and bra news,
a Japanese study found that women who wear underwire bras poop less
. This experiment studied how defecation is affected when you have things pressing on your body. Long story short, based on the weight of the poop, women not wearing an underwire bra had lots more. Here are my questions: why was this hypothesis ("how does bra type affect poop output?") ever even raised? Who cared enough to design a legitimate study? What will they now do with these results? I've been wearing an underwire for 10 years. Based on these findings, I'm now scared to ever stop. The good news is that I'll probably always need the little "boost" that an underwire offers and this news is totally moot. But it might not be for you....
That's it for this week. Sorry if you had a hard time getting through all the poop talk. I'm not that sorry actually, that's just who I am - a total juvenile who can't get enough bathroom humor. I'm struggling through my day and trying to keep hydrated for the carnival of complete ecstasy that awaits me this weekend....
Archive