May 19, 2010
Fantasy boyfriend mancandy hottness to the max. That's what I'm thinking about today...
I've made a couple of references to my fantasy boyfriends club. This club used to go by a different, decidedly more X-rated name. A few of my BFFs from college know it.... There are an elite few swoon-tastic chunks of masculine tastiness that get to be in:
These never go out of style:
George Clooney.
Now. Forever. ALWAYS. Its like the only thing he could do to melt my heart more is cuddle a puppy. Damn you and your hypnotics.
Prince William.
Mostly because everyone wants to be a real-life princess. Especially me. (Sidenote: this was the founding member of HCPIA club...Remember Lori?)
Ryan Gosling
. Big ole slice of American dreaminess right there.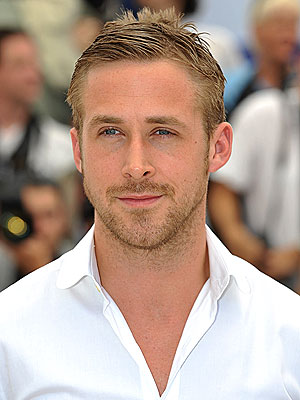 These are fabulous just 'cause:


James Franco.
Luscious. People think he may be gay. Me no care. Me loves him.
Ryan Reynolds.
I remember when I first fell in love with him....this scene from the Skeleton Key. Now he has that dumb T&A wagon Scarlet Johanssen for a wife.
Jake Gyllenhaal.
Glad he's off that Reese Witherspoon uglyface (jk), more Jake for me.
These three are ones whose character I love.
Not smart enough to separate that from real life.

Chuck Bass/Ed Westwick
. Chuck Bass: exquisite because he wears suits, Ed Westwick: strange accent and wears too much jewelry.
Tim Riggins/Taylor Kitsch.
Riggins: sex machine, Taylor Kitsch: Canadian....this one feels like my own little secret.
Edward.
Duh.
If you made it this far....thanks. Sometimes I need to get my mind off the real S going on in mylife by frolicking in hunk dreamland.
Archive